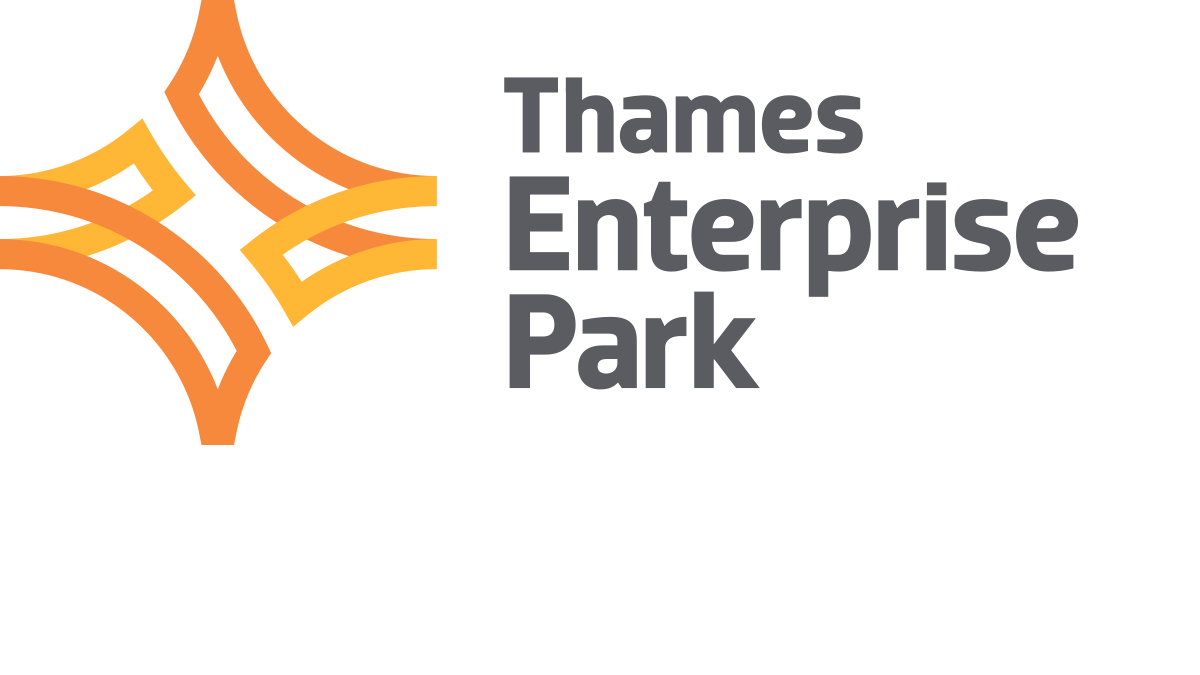 Around 400 acres of riverside industrial land on the Thames Estuary in Thurrock, Essex, is being readied for potential industrial occupiers. Thames Enterprise Park is strategically located with good road access, via the A13, to J30/31 of the M25 (12 miles) and Central London (40 miles). It benefits from an existing railhead, jetty and pipeline infrastructure.
Identified by Thurrock Council as a potential centre of excellence in energy and environmental technology, the location is also suitable for a wide range of production, power generation, storage and logistics uses, alongside supply chain companies in those sectors. Occupiers may be able to take advantage of energy infrastructure, such as the UK Oil Pipeline, high pressure gas supplies and high voltage power lines, as well as synergies with the adjacent superport, London Gateway, and oil import terminal, Thames Oilport.
Immediately available is 110 acres on the river with jetty access, situated adjacent to London Gateway. Additional land currently occupied by the main refinery structures could become available as early as 2017 following their demolition and sale. The owners are undertaking a significant amount of site due diligence work pending construction works to prepare serviced development plots.
Early estimates suggest that as many as 2,000 permanent jobs could be accommodated on the site, more than replacing in number those lost when the refinery closed in June 2012. If Thames Enterprise Park achieves its ambition of attracting high technology occupiers, the jobs created will provide skilled opportunities and diversification of the local employment base. Higher education, further education and skills training partners are being sought to support the local workforce in taking up the sector-specific opportunities created.
A bid was made in March 2013 to the South East Local Enterprise Partnership to designate Thames Enterprise Park as an Enterprise Zone. Designation would facilitate remediation of the former-refinery land and support upgrading of the site's existing infrastructure. Public funding is also potentially available for infrastructure and to support occupiers for education and training initiatives.
Cllr John Kent, Leader of Thurrock Council, commented, "The loss of the refinery was a blow to the local economy, as well as the national one, but the ideas being put forward for the area now are really exciting, again on a local and a national – if not international – level and will enhance Thurrock's growing position as the powerhouse of Britain's economic recovery."
Graham Alexander, Head of Business Development for Thames Enterprise Park, comments, "The enormous potential of the site became apparent when we started receiving multiple expressions of interest from would-be occupiers despite a lack of active marketing."
Paul Mussi, Partner of Knight Frank, who is advising, commented, "This is one of the largest industrial development sites within the North Thames Gateway. Whilst it is focused on the technological industrial occupier market, it will also appeal to a multitude of different types of industrial and warehouse occupiers who want sites with good links to the London Conurbation, but need to be some distance from neighbouring residential dwellings, which tend to impact on use and development. Thames Enterprise Park boasts good road connections, alternative rail and sea logistics options and has excellent potential to provide development platforms. It is not surprising that we are already in serious discussions with several occupiers who are interested in relatively large tracts of land like this, which are in scarce supply elsewhere in the region."